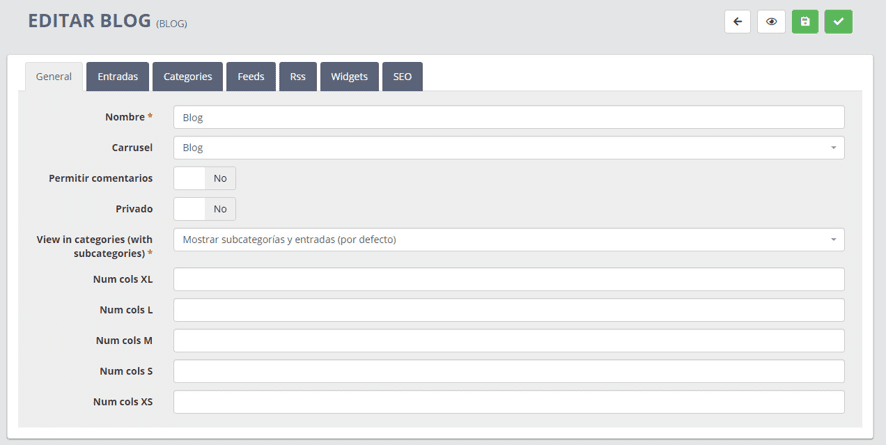 Ebasnet incorporates new features in the Blogs module. Now our Ebasnet clients, who use blogs, can activate the new option of "private blog".

To use this option is very simple, it is located in Blogs > Blog name > Private field.

This novelty allows you to have different blogs for different users or purposes, either a blog open to clients as a private blog for providers.