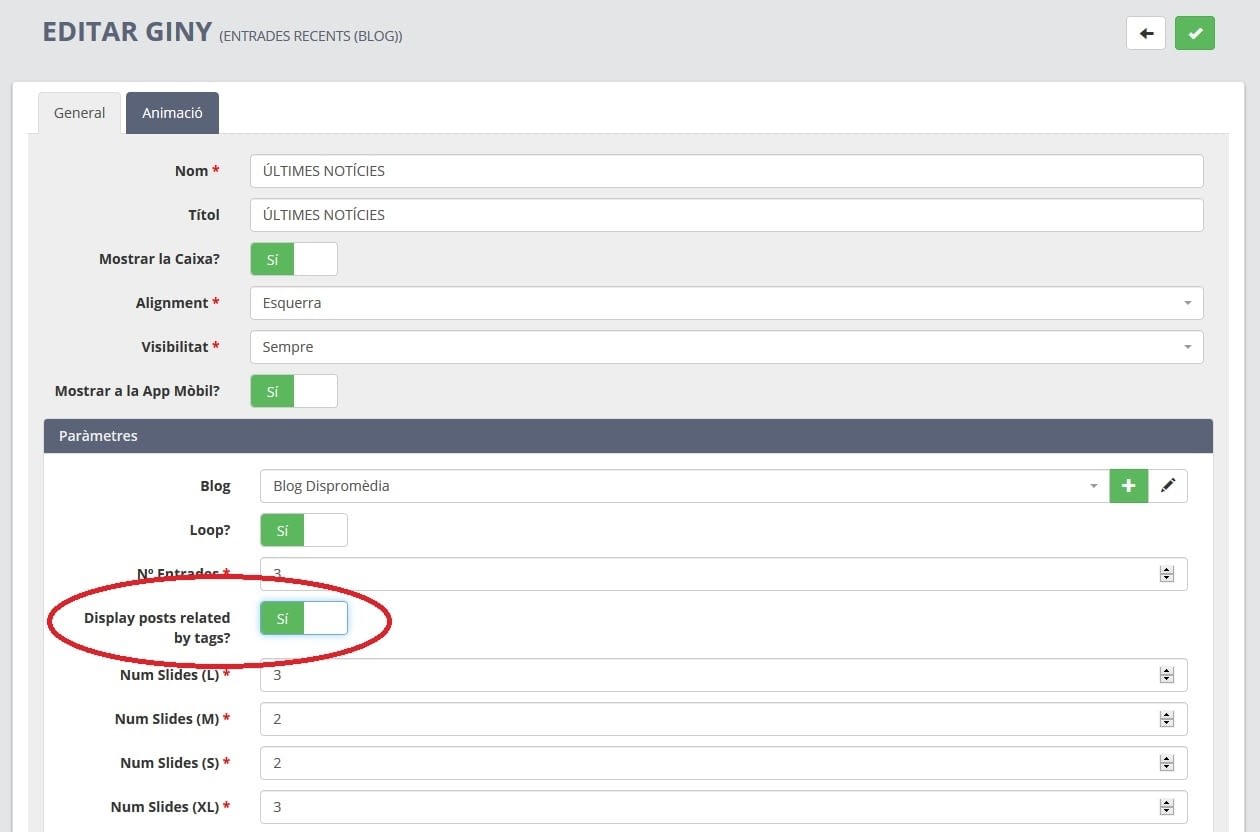 In the recentBlogPost widget we have added a new parameter (see image below) that allows us to activate the functionality of displaying the related posts according to tags.
Once this widget parameter is enabled, instead of showing us the latest posts according to the date and time of publication, it will show us the posts related by tags to the current entry, page, product or composition. The more labels or tags have the post item in common with the current item that the internet user is viewing, the higher the entry will appear in the list of related posts.
Below is an image where we can see where to introduce the tags which are used to relate the different elements, in this case it corresponds to posts' tags. These tags, as discussed above, can be introduced in both post, pages (corporate sections), products and compositions.
In summary, using the recentBlogPost widget with the new option activated "Display posts related by tags", we will see how blog posts that have more tags in common with the current item will appear, be it product, page or section, composition or another post.